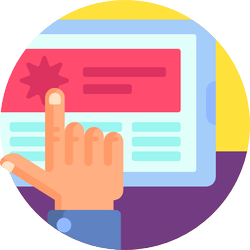 Social Ads
We enact engaging ad campaigns that attract your ideal audience/potential customers and lead to increased sales, leads and brand awareness.
Google Local Services
Helping your brand achieve the highest level of visibility within Google local services and searchability.
SEO Implementation
Search engine "bots" crawl your blog posts, video and podcast descriptions looking for keywords and key phrases to index your content. We will help you ensure that each piece of content is optimized effectively.
Email List Lead Magnets
Your email list is a goldmine but getting your audience/potential customers to sign up can be a struggle. We will help you create lead magnets that will lead to more list subscribers.
Contest/Giveaways
As a content creator, contests and giveaways can massively grow your brand over a short period of time. We will setup your various digital marketing channels to benefit from the burst in engagement.
Retargeting
The web is huge and remaining focused can be an issue. Through Facebook (and Instagram) and email marketing, we can help you setup campaigns that place strategic ads in front of your audience/potential customers based on where they left off on your website.