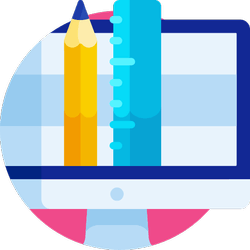 Content...your weapon of choice.
Topic/Keyword Research
We can help you boost your website's visibility on search engines by finding out what your potential customers are interested in and suggesting topics for your content strategy. We'll take care of the research so you don't have to.
Blog Writing
We can write blog posts for your brand that will interest your audience and encourage them to take a specific action.
Facebook Posts
Whether it's your group or business page, we create posts that encourage engagement and motivate your audience/potential customers to take action.
Instagram Posts
Create posts that catch the attention of your audience and encourage them to interact with your profile instead of scrolling past it.
LinkedIn Posts
One of the most effective ways to reach your audience or potential customers is by using a platform that is often ignored.
Website Content
Your website is more than just a nice-looking ad. It's a powerful tool for marketing. We make content that helps turn visitors into customers.