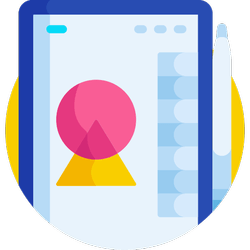 Brand Development
Your brand is your platform and we will help you lay the foundation to ensure that your brand is built and grows effectively.
Brand Visuals
Visuals help you stand out from the rest. From your typography (fonts) to color palette, we will help you establish the visuals that match and properly represent your brand.
Logo Design
Your logo is your brand and we will help you design one that best fits your purpose and mission.
Graphic Design
We have you covered regarding all your deign needs from social media artwork to website imagery and everything in between.
Print Design
We can design a wide range of print materials for your brand, from small items such as business cards and flyers to large items such as billboards and conference signage.
Photography & Videography
We will provide on-site photo and video shoots to capture visuals that will help promote your brand through various outlets.