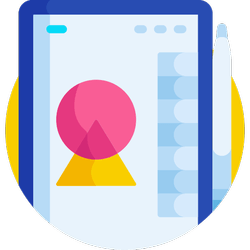 Brand Development
Your brand is like a stage, and we'll assist you in creating a solid base so that your brand can develop and flourish successfully.
Brand Visuals
Pictures and designs can make you unique. We can help you choose the right fonts, colors, and other visual elements that show off your brand in the best way.
Logo Design
We'll help you create a logo that represents your brand and aligns with your goals and values.
Graphic Design
We can help you with all your design needs, including social media graphics, website images, and more.
Print Design
We can create many printed things for your brand, including small things like business cards and flyers, and big things like billboards and signs for conferences.
Photography & Videography
We'll take pictures and videos at your location to showcase your brand and share them on different platforms to boost your promotion.