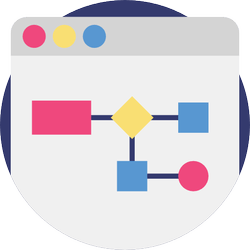 Purposeful processes and procedures.
Website Development
Your website is not just an ad, it's a powerful marketing tool. We'll collaborate with you to bring your ideas to life.
Website Management
We focus on supporting content creators, while you can focus on creating content. We'll handle the behind-the-scenes work of maintaining your website, like keeping it secure and ensuring everything runs smoothly.
Platform Integration
There are many platforms and systems out there that can help you create and manage your own platform. It's important to include them in your marketing plan, and we're here to assist you throughout the process.
Qualitative Engagement
Your reviews and feedback are important for showing others that your business is trustworthy. We'll assist you in collecting these reviews and displaying them on your website and social media channels to help build credibility.
Email Marketing Management
Email marketing is really important. We can handle your brand's email marketing account from start to finish, including getting it set up and making sure people are interested in what you're sending.
CRM Management
If you sell something or provide a service, it's important to use a customer relationship management (CRM) system to keep track of potential customers. We can assist you in setting up your CRM and linking it to your website.